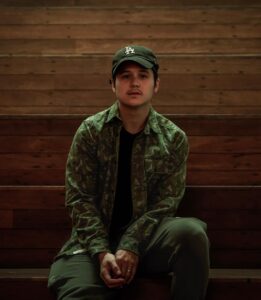 Behind studio doors, Producer SB90 has been quietly notching up some very impressive collaborations.
Working with the likes of Thandi Phoenix, KYLE, KLP, Guard, Fractures and Benson, while also contributing remixes to International Pop superstar Ruel, Grammy Award winning Producer M-Phazes and many more, SB90 knows the secret recipe on how to make an almighty sounding track.
With an undeniable, tailor-made approach to each and every project he puts his hands on, SB90 can guarantee not just satisfaction, but total musical domination. Having developed a stylistic maturity far beyond his years, he knows, just like all great Producers, to trust quality over quantity.
His insider knowledge is also reflected in the development of his Songwriting journey, that, just like his stellar production credits, prove his name is on the lips of our industries heaviest hitters.
Whether it's Hip-Hop, EDM, stripped back acoustic, dance or alternative pop that you're after, this producer knows just how to make audio dreams come true.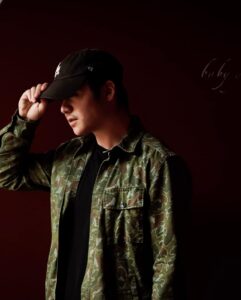 Selected Credits
Thandi Phoenix – "Cleopatra"
Co-writer, production (2019)
Thandi Pheonix – "Diggin"
Producer (2019)
Thandi Pheonix – "Complete"
Producer (2019)
Thandi Pheonix ft Dan Caplan – "Again"
Producer (2019)
KLP – "Get So Close"
Producer (2019)
KLP – "Amnesia"
Co-writer, production (2018)
Dylan Joel – "Done Witchu"
Additional Production (2018)
Illy ft Vera Blue – "Papercuts"
Additional Production (2016)
Benson ft Space Cadet, Yeah Boy) – "Faith"
Co-Producer / Writer (2018)
Benson ft Zolly – "Hold Out"
Co-Producer / Writer (2018)
Benson – "Hold Out"
Co-writer, production (2018)
Benson ft. Stace Cadet – "Faith"
Co-writer, production (2018)
Illstrtd ft. Ceeko – "Work Hard"
Writer, production (2018)
Kesmar – "Collide"
Co-Producer / Writer (2019)
Dexter Seamus ft Allday – "4am"
Producer (2017)
Monitors: Focal Solo6 Monitors • KRK Rokit 6 Monitors . | Keyboards: Komplete Kontrol S49 Midi Controller • Yamaha CS Synthesizer • Moog Sub Phatty Synthesizer
Interfaces/Pre-amps : Apollo Twin Audio Interface • Focusrite Scarlett 18i20 Audio Interface • True Systems P-Solo Pre-amp . | Microphones : Geffel M930Ts Condenser Microphone • Shure SM7B . | Other: Audio Technica M50x Headphones x 2 • Maschine