At nineteen years of age, Ruel has learnt to trust himself.
"It's exactly the music I wanted to write," says the Sydney-bred singer-songwriter of the music he's been prepping for his debut album. "It's exactly what I had in my head. It's me executing my ideas, instead of trying to execute other people's ideas in my way."
In early 2020 while holed up in LA to expand on five songs he'd written during a 2019 stint in Paris with Sarah Aarons, Ruel found himself on course – fresh off a world tour and completing some "pretty R&B pop singles" to finish his much-anticipated album. Then the pandemic hit.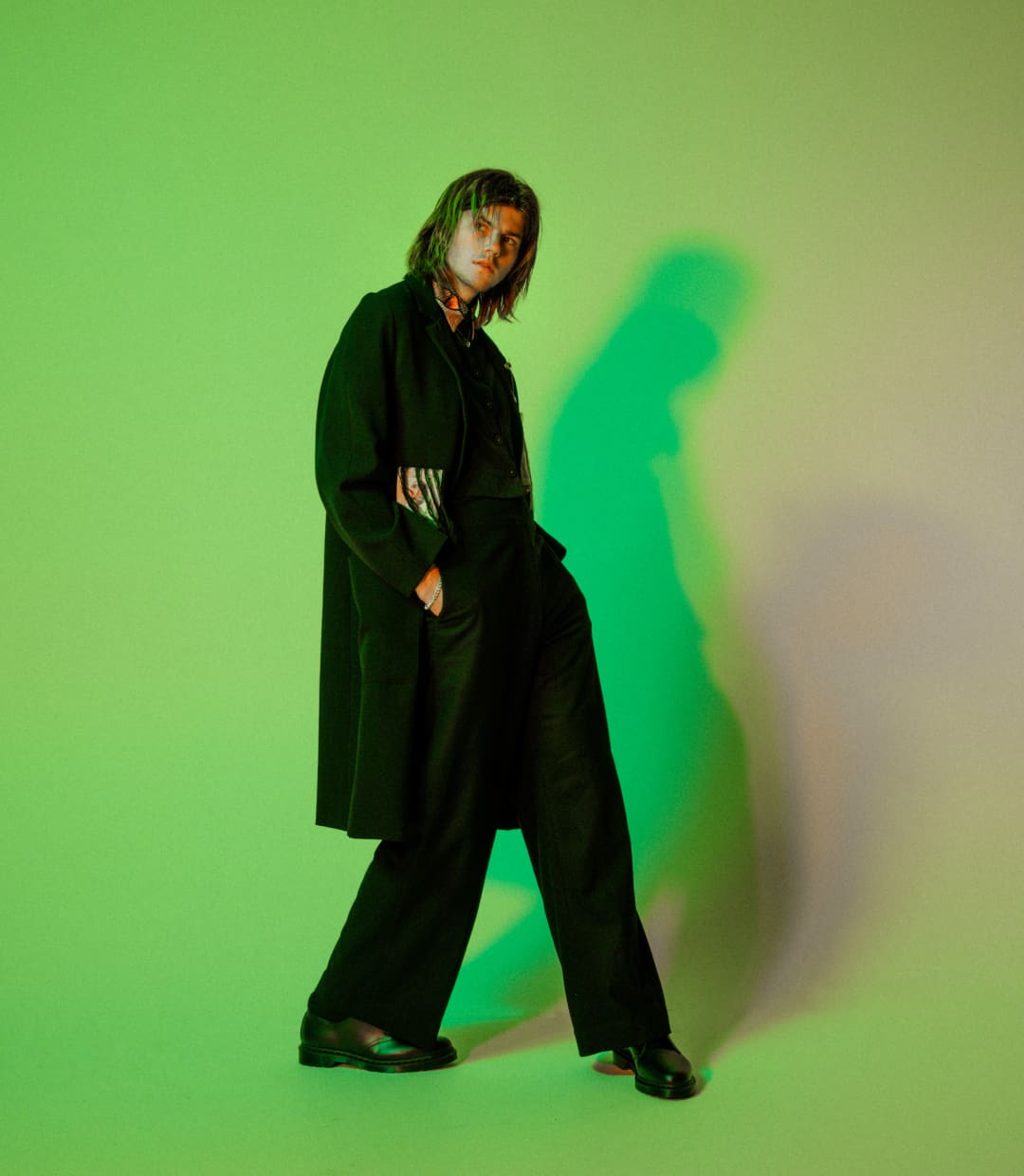 "It still would have been me, because I was getting better as a writer and becoming more self-sufficient," says Ruel of the interrupted sessions. "But it definitely would have been a different sound."
Ruel set those initial five songs free in late 2020 as the Bright Lights, Red Eyes EP, featuring the sultry lope of 'As Long As You Care', 'Distance' and melancholic groove of 'Say It Over (feat. Cautious Clay)'. Meanwhile he was unearthing a new vein of inspiration fans wouldn't first associate with the fresh-faced, long-limbed virtuoso singer behind R&B pop jams 'Painkiller' and 'Younger' – a musical language he describes simply as: "existential shit".
I know I'm born to be a writer and musician – that's what I love and am supposed to do.
"I've toured the world a few times and seen what it could be like. But I've been trying to figure out what sort of person I want to be while doing that. So the new songs are me awake at night looking at the ceiling thinking, 'What is my purpose? 'Why am I here? What is the best way to live life? And that's what's been speaking to me the most – that angst and emotion in a lot of music."
It's helped me find a sound so much more true to myself than I could have ever written beforehand.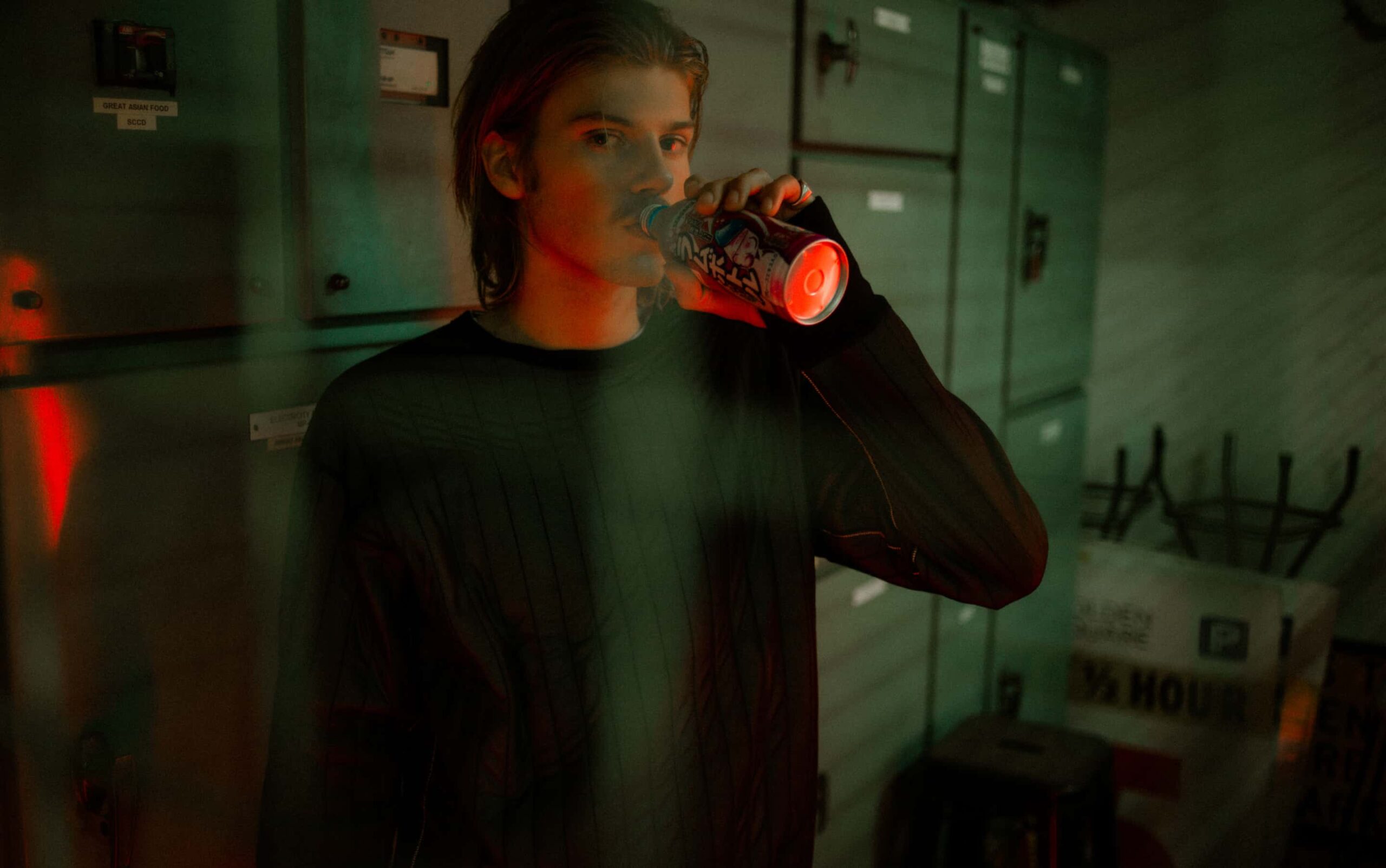 This existential dawning in Ruel's life makes complete sense. Since debuting in 2017 at the age of 14 on producer M-Phazes 'Golden Years' and becoming the youngest ever artist to appear on triple j's Like a Version, the bio of Ruel van Dijk is bonkers.
He's released three EPs; toured the world; been hailed by the likes of Elton John; shared stages with Khalid, Shawn Mendes and played Tyler, the Creator's Camp Flog Gnaw festival; had five platinum records, billion streams and 1.4 million Instagram followers; sold out the Sydney Opera House (twice); launched his own 24hr experimental online television show, and is generally touted as the next global pop star in waiting.
It would be enough to set off a period of self-examination in the most confident of artists – even one preternaturally gifted as Ruel.
Hear it on dancefloor-ready first single, 'Growing Up is ______', a neon-drenched earworm that announces Ruel's newfound confidence to articulate his innermost stories and make them universal. Co-written with Julian Bunetta (One Direction, Jessie Ware, Jason Derulo), Ruel sings "I wasn't trying to let you down / I was just working my shit out," before an anthemic chorus bounces between the mundane ("smoke a dart") and profound ("question everything you thought") reflections familiar to anyone up late flicking between screens, friends, cities and responsibilities.
Friends helped. With long-time musical confidante M-Phazes on deck as executive producer, a reconnection with songwriter PJ Harding – who Ruel first collaborated with on 2018 single 'Dazed & Confused' – convinced Ruel of the creative virtues of looking inward.
Songs don't feel finished until I'm playing them live," says Ruel. "Like, it's crazy how different regions of the world shout back different lyrics at you. Playing to a room full of people who relate to them is one of the best feelings in the world. That to me is success. It's been a lot of hard work to get there. But when I look back, now I see I was still learning the ropes. Now it's like, 'Okay time to bring home my sound.' I can't wait.
When Covid happened we got on Zoom every day and it felt like every time we wrote, something amazing would happen," says Ruel.
Awards / Accolades
Over 1 Billion Global Streams
3 x Sold Out World Tours
Ready, Painkiller, Free Time
Youngest Artist Ever To Sell Out The Sydney Opera House…Twice
Painkiller Tour
Youngest ARIA Award Winner
Breakthrough Artist Of The Year
Featured Performer In 2018 Commonwealth Games Opening Ceremony
Televised to 1.4B Viewers