Sydney Producer Quinn leaves no stone unturned when it comes to his musical endeavours. Known in the industry for his Pop EDM production and being the crème de la crème of vocal production, his virtuosity also shines as a mixing & mastering engineer and songwriter.
Boasting collaborations with Ruel, Illy, Lime Cordiale, Guy Sebastian, G-Flip, Vera Blue, Rita Ora and Dean Lewis, Quinn is quickly cementing his name in as Australia's most ambitious and versatile producers.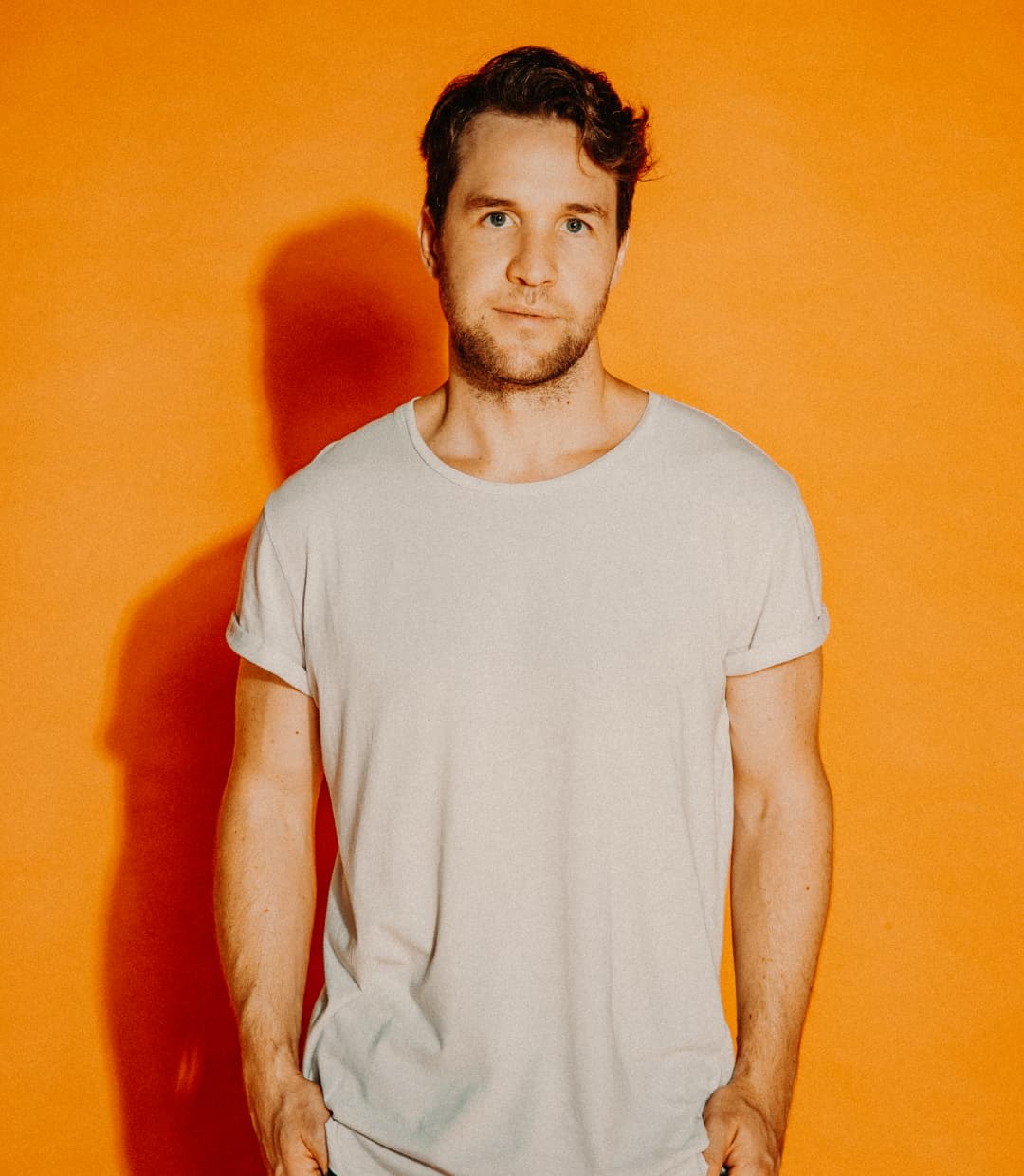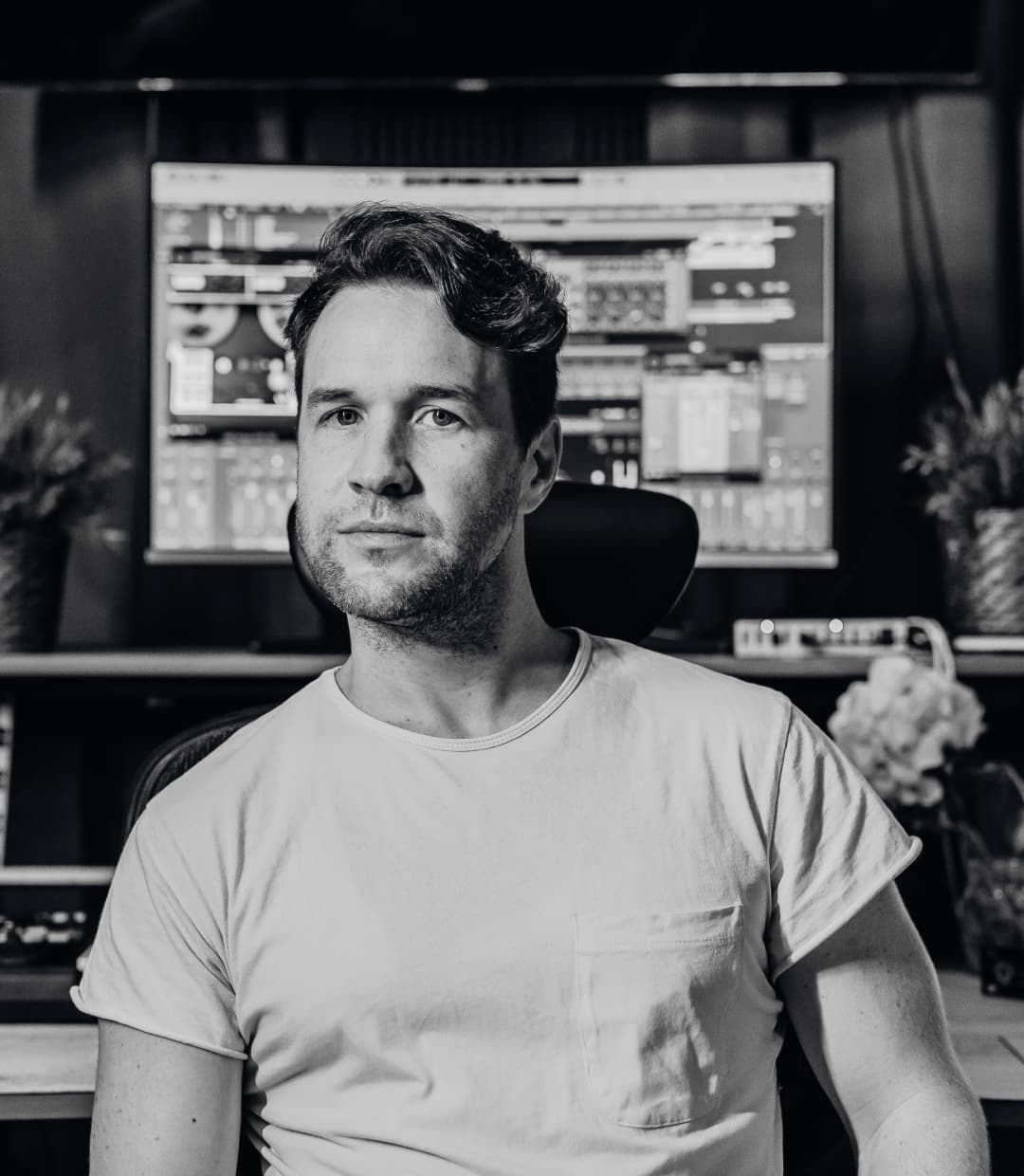 Hailed as Australia's premier vocal producer, Sydney's very own Quinn is fast-tracking his way to the top of every musician's wish list. Nothing braggadocios about Quinn – his work just speaks for itself.
Quinn is my guy. We've worked closely for years, and I trust that every time I walk into the studio, I'll be leaving with something that sounds great.
Case in point of Bluff's genre versatility can be easily found in his work with Pop superstar Amy Shark.
After taking #2 in triple j's 2016 Hottest 100 and becoming the biggest release of 2016, Bluff's co-production on her track "Adore" is now 5 x Platinum, receiving nominations for the 2017 ARIA Award (Song of the Year), the 2017 APRA Award (Song of the Year), and in 2018 won the APRA Award (Pop Work of the Year).
With a collection of these (and many more) accolades to his name, there is no doubt that Bluff's ability to encapsulate the essence of what an artist truly wants is akin to a 'sixth sense'. Unperturbed by the chaos that was 2020, Bluff's dance card is teeming with new works that will continue to have industry heads turning and tuning in.
…Great vocal chain, super easy vibe, and he has a genuine collaborative spirit which, for me, is really important!
…He is wonderful vocal producer, who brings so much creativity and good vibes into the studio.
Selected Credits
Peach PRC – "Josh"
Composer, Producer/Programming
Guy Sebastian – "Bloodstone"
Co-written
Guy Sebastian – "In a world"
Vocal Engineering / additional production
Illy ft. G-Flip – "Loose ends"
triple j Hottest 100 #95 2020) / Vocal Engineering
Illy – "Last Laugh"
Vocal Engineering
Ruel – "Painkiller (Mr Carmack Remix)"
Mixing
Hilltop Hoods (feat Ruel) – "Fire & Grace"
Vocal Engineering
BOI – "Imaginary Boys"
Vocal engineering / production / mixing / master
BOI – "Beast & Beauty"
Production
Paces ft. Yorke – "Vertigo"
Co-written
Tom Thum ft. Ruel – "Human"
Vocal Engineering
Taka Perry (feat Gia Vorne) – "Only U"
Mixing, master
Drapht – "Arabella Street" EP
Mixing
Delta Goodrem – Solid Gold
Quinn Remix
Woodes "Dancing in the Rain"
Production
Missy Lancaster – "Falling in love"
Production, mixing, engineering
Awards
Illy [Feat. G Flip] – Loose Ends
#95 triple j Hottest 100 2020
Illy – The Space Between
#1 Aria charts – 2021
Guy Sebastian – T.R.U.T.H
#1 Aria Charts – 2020
Quinn's Studio
 Equipment
Speakers: Focal SM9. Mic's: Manley Reference • Neumann U87 • Sony C800 (STAM Replica) • 2 x Nude twin pencil condenser • Shure SM7B • Shure SM57.
Preamps: Chandler TG2 • Neve 1073 (Blacklion Cone).
Compressors: • Distressor • La2a (Blacklion Clone) • 1176 (Blacklion Clone).
Audio Interface: Universal Audio Apollo 8.
Guitars: Yamaha jumbo body acoustic • PRS electric • SX bass • Banjo